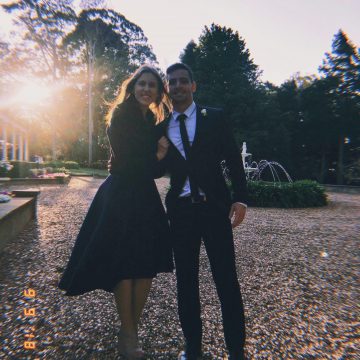 Nicole and Jack's Wedding
February 9, 2019 Kooroomba Lavender Farm and Vineyard
No contributions yet
53 days to go
The time has come to say I do, before the likes of you, and you,
We're praying for a stellar day, and we're sorry if it's far away.
If you would like to bless us with a gift, here are some things for you to sift,
Mostly, we thank you for your love and care. Your greatest gift is to simply, be there.
The most important thing is to have you with us on our special day.
No gifts are needed or expected, however, we have been asked what we need or would like and,
if you do wish to give us something, here's a few little ideas to help us get started.
Please be aware that gifts are not necessary. Your presence is all that is required. However, for your convenience (bride) and (groom) have prepared a gift registry
IMPORTANT NOTE: You may choose to purchase one of these gifts for us, or to put funds towards one of these gifts. Some of the larger gifts have an approximate value in case you would like to put some funds toward it without purchasing the full gift. We put a generic '$1' or $2 value against the other gifts.
1. If you do purchase a gift on our list of ideas to bring to the wedding, kindly indicate that the gift has already been taken by using the "pledge funds" tool. You can indicate that the item has been purchased by 'pledging' the value that was listed for the item (eg $1). The bar below the item will fill with blue.
2. If you would like to pledge some funds partially towards a larger gift, please also use the "pledge funds" tool with your amount toward the item. The website will ask you for a pin number (1607) in order to reveal our bank details. You may then pledge those funds via an electronic funds transfer to our account. Please put your name on the funds transfer so we know who to thank!
If you have any second hand furniture that needs a new home, we are happy to find a place for it in our new home.
Thank you so much!
Love,
Nicole and Jack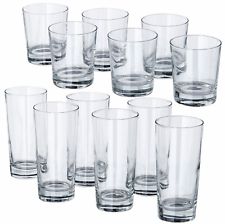 drinking glasses
0 contributions
$1 remaining
Contribute