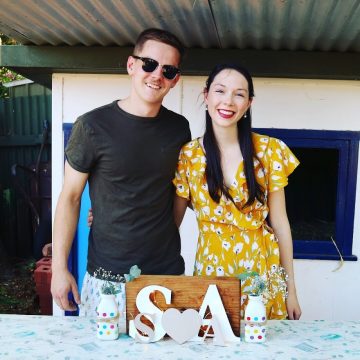 Sam & Anna 2019
March 30, 2019 Westbourne Park Uniting Church
5 contributions 36 days to go
Wonderful Family & Friends,
Firstly, we'd like to say that your presence at our wedding is the greatest gift we could ask for. The time, effort, and expense of traveling to be with us is something we deeply appreciate in our hearts, and we are so thrilled that we will be able to celebrate this happy occasion with you.
We have been blessed to have a lot of the "essential" home items a newly wed couple needs already. We hope to use this registry to help us with finishing touches to our home and to help create our dream honeymoon become a reality!
If you wish to purchase any of the items listed as a physical gift, that is totally fine. Simply request to pay for the gift on the registry, then instead of paying direct debit to our account as the website will request, just buy and gift the item yourself! You may also provide cash donations instead of internet banking if desired, simply nominate required amount you wish to contribute on this registry then provide cash in person instead of direct debit transfer. Alternatively If you already had a gift in mind not listed, this is more than welcome.
Please don't hesitate to contact us with any questions!
Love always,
Sam & Anna XO
Reusable Kitchen Items! We love saving our planet, although it can be expensive to start out, help us fit out our house! We wish to purchase reusable ziplock bags, reusable baking tray liners, more metal straws, etc!
0 contributions
$200 remaining
Contribute