Wishing wells are a popular option for those who would like to receive financial gifts, without the need to create a list of items for guests to choose from.
This enables guests to quickly make a contribution without having to analyse every gift in a list to decide which one they like the best. They can simply use their credit card and go back to enjoying the wedding.
Wishing wells for weddings are highly popular but in recent years couples have been turning to online wishing wells instead of a physical wishing well at the wedding reception for several very good reasons.
Typically a physical wishing well will be placed somewhere at the wedding reception and throughout the evening guests can go and leave an envelope with money which the bride and groom will gleefully open the morning after.
Security of the Wishing Well at the Wedding
Unfortunately there are no shortage of stories where funds have gone missing due to theft from imposters, or even from the guests themselves.
This is the primary reason why people are using online wishing wells, because guests simply make their contribution with a credit card via their pc or smartphone, meaning that there is simply no possible way for anyone to get their hands on the money other than the bride and groom.
Online Wishing Wells are Convenient
Convenience is the net most important factor primarily for guests.
There's always those people who will forget to get some cash out at the ATM until the moment they're driving to the actual wedding, and some people forget altogether!
This means some guests are trying to send cash through the mail after the wedding, or they may forget to do it altogether so the newlyweds miss out.
Using an online wishing well means those guests don't have to have a panic attack trying to find an ATM on their way to the wedding venue. They can just make a contribution from their mobile phone and focus on enjoy the celebrations.
I have literally heard stories of people during the wedding ceremony, or reception pulling out their phone and quickly making a contribution to the couples' online wishing well!
An online wishing well is cheaper
A simple search for wedding wishing wells on Gumtree shows that prices can range anywhere from $50 to almost $300, and you still have to deal with all of the issues which go along with it!
Yes there are some which are cheaper than $50 to hire but they're not much more than a bedazzled tissue box.
Meanwhile setting up an online wishing well for a wedding only costs $45 and you don't have to worry about any of the dramas other people are experiencing.
How to setup a wishing well for a wedding
Ok so it's pretty clear that an online wishing well for the wedding is a waaaay better idea than a physical one.
So how do you set one up? Simple!
Step 1: Create your account
Create an account as you normally would. You can do this via the home page.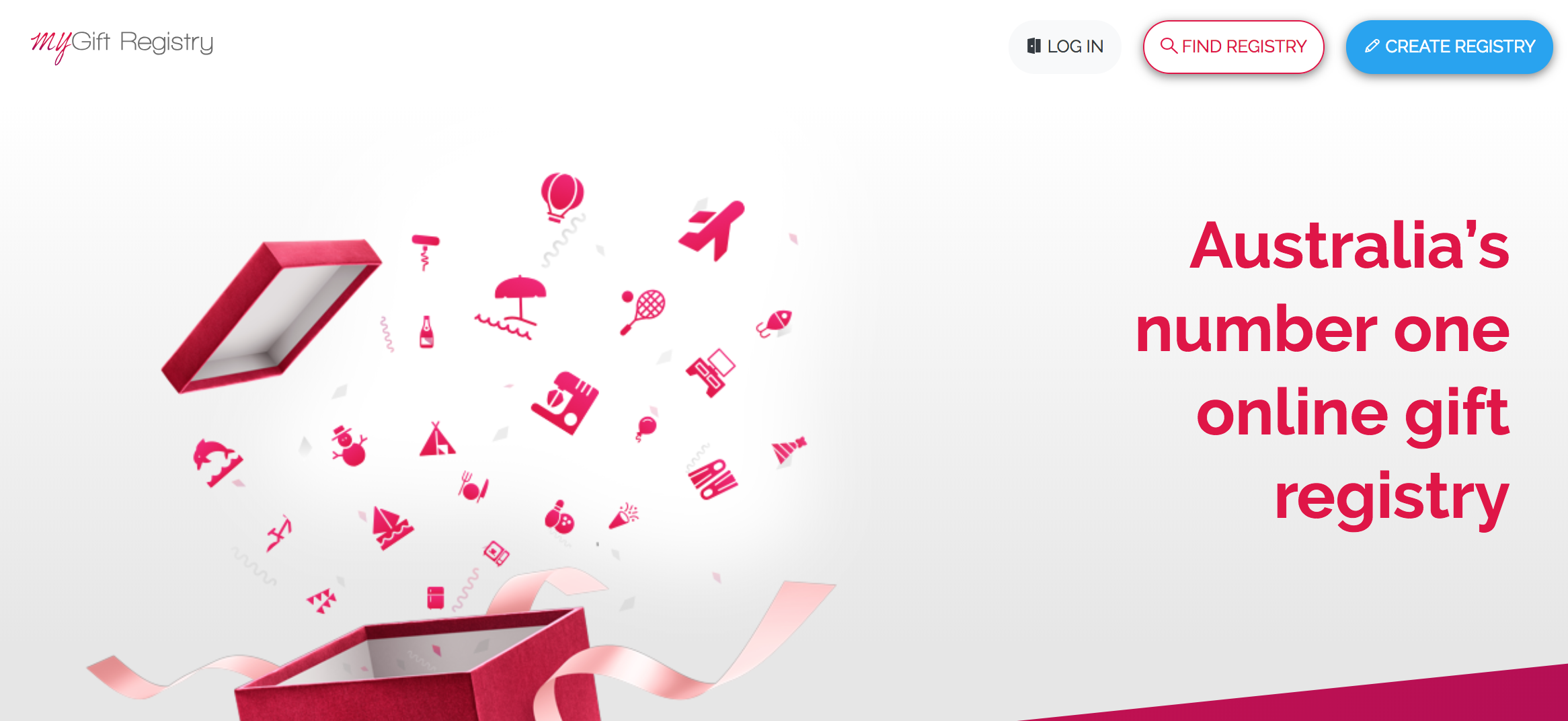 Step 2: Remove the default list items
Your account will come pre-populated with some of the most popular items people tend to include in a gift registry, which you need to delete.

Step 3: Create the wishing well item
Now that you've removed everything from the list, create a new item and call it wishing well.

Step 4: Publish your new wishing well!
Publish your wishing well, and check out how it'll look for your guests! We created a demo wishing well, so you can see how it might look.