So your event is over and you're ready to collect the funds and start spending? Awesome!
Here's how to collect your funds in just a few steps.
Step 1
Login to your account and go to the cards section from your dashboard.

Step 2
You can now start to allocate the funds to various cards which you want.
Simply make a selection from the dropdown menu and then allocate as much of the funds as you like.

At the bottom of the page you will see some totals which will update as you allocate funds to cards.
The contributions available line represents the total amount of funds which you can allocate to any card in our range.

You can allocate your funds across many different cards, or just choose a single card. It's totally up to you!
Step 3
Once you're happy with how you've allocated your funds, click the create gift cards button.

The system will immediately generate the gift cards for you electronically.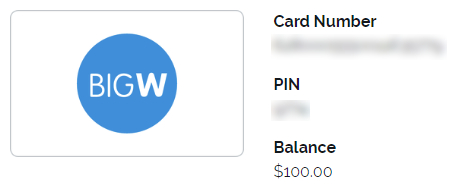 You'll be able to see the card numbers on the screen which you can then use at retailers online, or in-store.
Visa Cards
The only card which isn't generated digitally is the visa card which is physically posted out to your address.
If you allocate any funds to a visa card, the system will prompt you to provide a postal address so we can send your card to you.
Got questions?
If you've got additional questions feel free to contact us at any time.