My Gift Registry is the #1 online gift registry service that people choose when they're planning their wedding, a birthday, christening, baby shower, or some other type of event where presents and donations of money are anticipated.
Our service enables users to manage their gift registry in 2 different and extremely useful ways…
Online Gift Registry Brisbane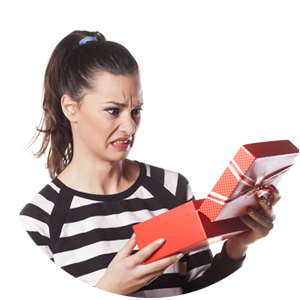 You can choose the Online Gift Registry option to provide guests with a traditional style Gift Registry.
Most people prefer this compared to a regular wedding registry in Brisbane.
This enables your family and friends to pick from a list of special gifts which you have already pre-selected for their convenience.
Online Wishing Well Brisbane
As an alternative you can choose the Online Wishing Well option.
This removes the list of gifts and simply provides a central location for your guests to deposit your funds.
It also comes without the security issues relating to withdrawing large sums of cash from the bank.
Once your gift registry finishes you'll have received all funds in the form of gift cards ready to spend however you like!
The best part is that you'll be able to have it setup in less than 5 minutes!
Get started and create your online gift registry now.